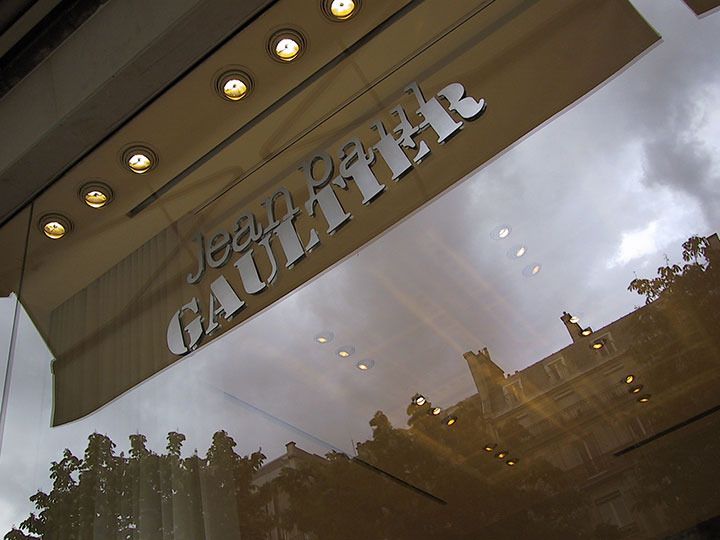 After going gaga strolling down Via Napoleone in Milan courtesy of Gucci, let's walk up the posh Avenue George V for a Paris-themed Throwback Thursday at Jean-Paul Gaultier.
I've always had a special thing for Jean-Paul Gaultier and his multicultural, whimsical and rule-bending fashionable world. My very first designer frock was a Swiss-army inspired grey wool coat by Jean-Paul Gaultier I bought years and years ago. I had saved for months for that special investment and this exquisitely tailored piece has braved many a below-zero European winter by my side and remains one of my most cherished possessions.
On this window shopping outing at the Jean-Paul Gaultier store on Avenue George V, I captured what is to me a slice of the quintessencial Gaultier world: bold, colorful, clashing cultural influences and of course the safety-pinned cutout shirt. Beyond iconic.